Commercial and Industrial Construction
At Industrial Electrical Contractors, we specialize in providing top-quality electrical installation for businesses across various industries, including worship, retail, educational, sports lighting, automotive, health care, and food-grade installations. We understand that each industry has unique electrical needs, and we have the experience and expertise to provide customized solutions.
Our electricians work closely with your team to understand your specific requirements and provide answers that meet your business's operational and safety needs. We take the time to understand your facility's electrical system, identify potential issues, and provide expert recommendations to help you make informed decisions about your electrical needs.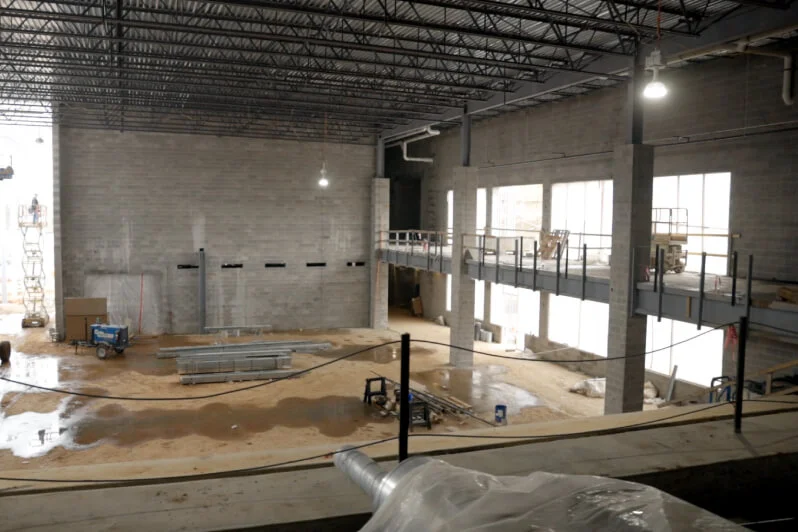 Whether you need a complete electrical solution for a new facility, a remodel, or an expansion, we have the knowledge and expertise to do the job right. Our team is skilled in all commercial and industrial electrical installation aspects, including lighting, power distribution, control systems, and more. We use only the highest quality materials and equipment to ensure your project is completed satisfactorily and within your budget.
We understand the importance of keeping your business running smoothly at Industrial Electrical Contractors, so we work efficiently to ensure that your electrical needs are met promptly. We are committed to providing reliable, safe electrical solutions that meet your business's unique requirements.
Our team of electrical contractors is fully licensed and insured, and we follow industry-standard safety procedures to ensure that your project is completed safely and to the highest standards. We take pride in our work and strive to exceed your expectations with every project.
If you're looking for expert electrical installation for your business, look no further than Industrial Electrical Contractors. Contact us today to learn more about our services and how we can help your business thrive.